I have a legitimate reason for the shortage of blog posts this time: I was hard at work getting everything ready for the SS11/12 lookbook photoshoot! The shoot took place last Friday at the beautiful historic house The Moorings in Wellington, as it was far too cold and a bit drizzly for the original outdoor location.
I was too busy to take my camera along, so this post is made of a mish-mash of a cellphone photo, a shot Louise took of us all and a few I've stolen from Georgia's blog. She made a much more comprehensive post about the shoot on her blog
The Velvettes
. I won't share any of the lookbook shots yet but here are a few behind the scenes photos!
Georgia adeptly assisting Louise in the lighting; Daisy looking cold!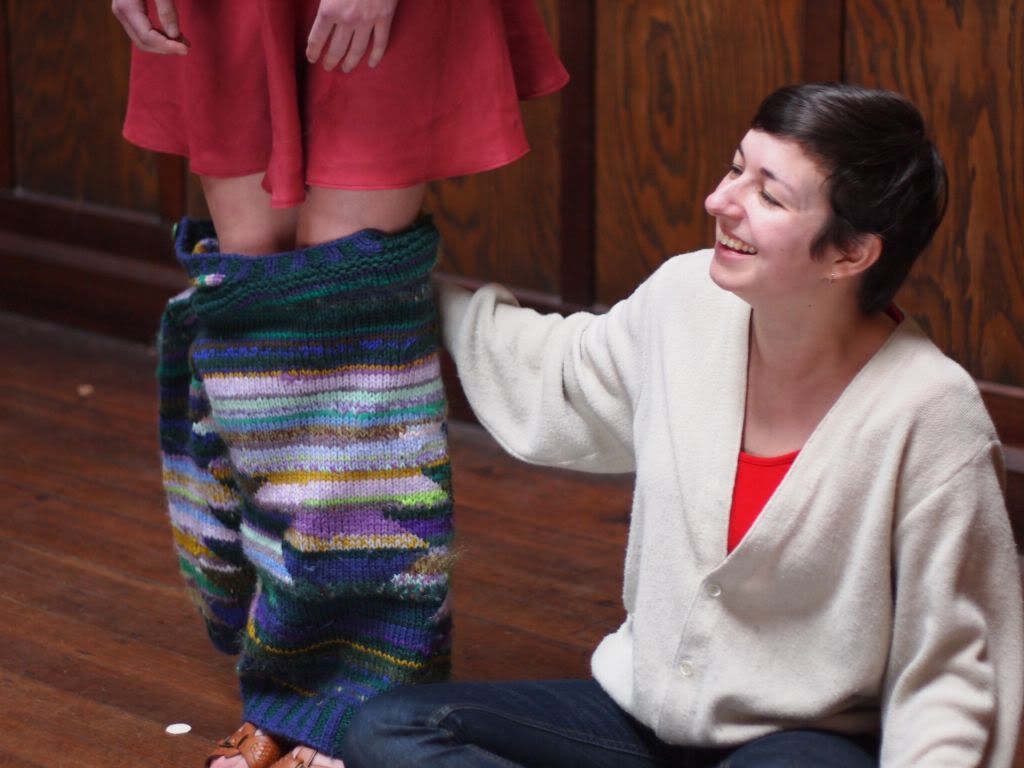 Attempting to keep Daisy from freezing!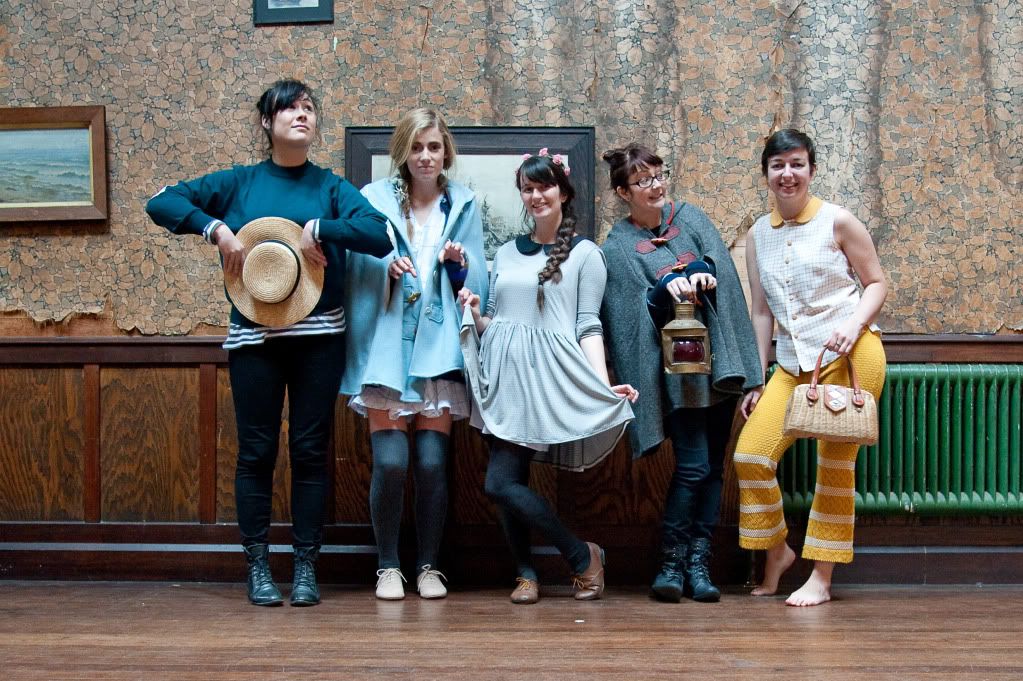 Group photo! Every photoshoot needs one. From L-R:
I can't wait to share the lookbook photos! In the meantime I have to extend a massive thank you to Lou, Georgia, Grace and Daisy for making Friday so much fun and running (mostly) smoothly.